'Transformation'- a thorough or dramatic change in form or appearance; a metamorphosis.
There is something special about witnessing a caterpillar transform into a butterfly. It's a strategic process that requires preparation and patience. And, while it is messy, it is designed to successfully take the caterpillar from its simple state to its final form—the butterfly.
Does this process sound familiar, at all?… Aren't the stages of a butterfly's life, from egg to butterfly, similar to the change in a human's life? It is unlikely to find an adult who says they wish to be the person they were in high school. And why? Because we are made to grow and change throughout our lifecycle… it's designed that way to generate our best, just as it is for a butterfly.
It is this transformation process that ACTS loves to see in people as we love them to life. It is this same process that one of our new communities, Transforma, dedicates itself to in Costa Rica.
Meeting Transforma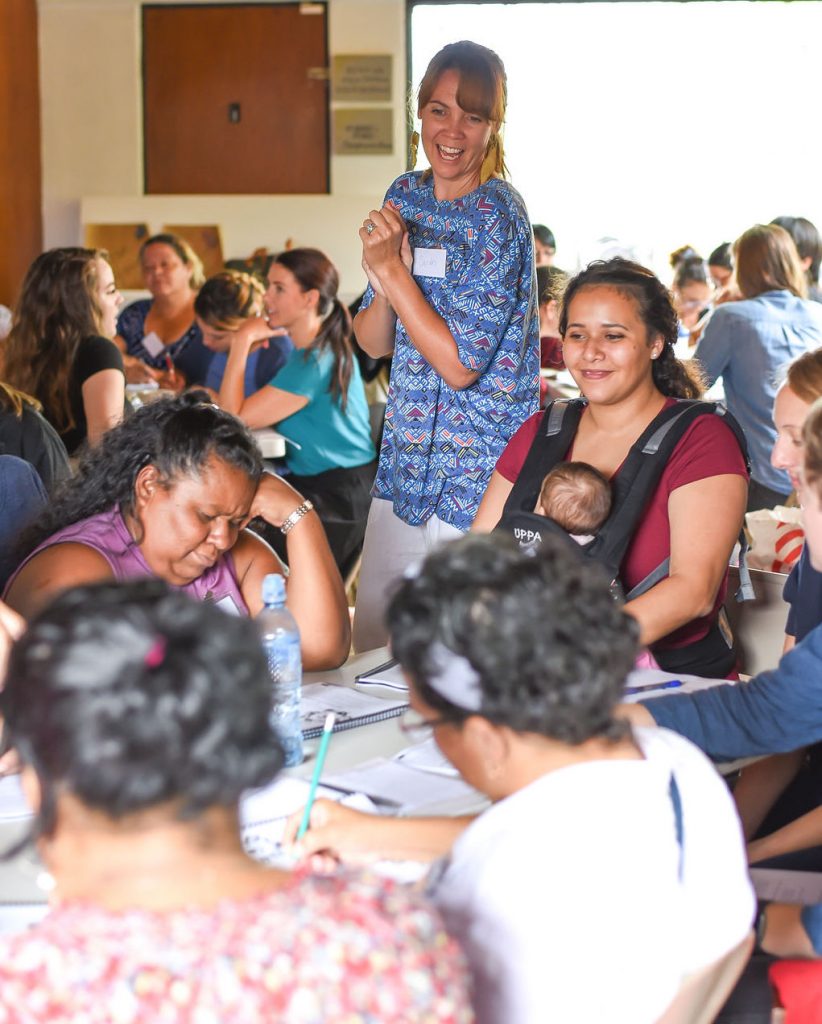 At the end of 2019, after a year of searching for service opportunities in Costa Rica, ACTS connected with Transforma and its founder, Vanessa Valenzuela. Through this connection, a service trip was planned, which saw 10 men and women conduct a portion of a basic business training curriculum written by Sarah Ray, a great friend of UnbridledACTS. Through this week of training, we were able to see Transforma's heart to assist at-risk women and families on their journey out of poverty toward stability and sustainability.
It was inspiring to hear Vanessa's story and to see her knowledgeable and caring response to poverty firsthand.
In the picture to the left, Sarah Ray is watching over 30 women draw out ideas for their start-ups.
Real Life
The reality is that Costa Rican women and children disproportionately experience suffering and stress that comes with poverty. Because of this suffering, women can hardly take care of their physical, mental and emotional well-being. Add in caring for their families and it becomes even more difficult… That is why Transforma's programs fight poverty in a way that addresses all areas of life at once. When a person is growing in personal development (emotionally, spiritually), they become better equipped to successfully develop their social, vocational, and leadership skills too.
With this holistic approach, it is imperative for a person to understand their identity… A woman learning soft skills while experiencing transformational change in her career and living circumstances is much more likely to maintain these changes long-term. Like a caterpillar that becomes 'soup' inside its cocoon before morphing into a butterfly, a person must transform on the inside before showcasing that change on the outside.
A New Branch
Transforma's intentional way of combatting poverty is, at its core, tailored to love people to life. With this truth, we are happy to say that Transforma is now a branch on our ACTS tree. We look forward to seeing Transforma's capacity expanded to release women and families from poverty into abundance… After all, when God brings two organizations with the same DNA together, only amazing things can happen.
Because of this exciting new partnership, be on the look out for more blog posts on Transforma with updates covering the evolution of our partnership. For real-time updates, visit our Instagram and Facebook linked below.