The past few months have been a whirlwind of emotions and everchanging circumstances. It feels like all sense of normalcy is being thrown out the window with no sign of its return. In these times of crisis, we typically respond in one of two ways: by falling into fear and isolation or by holding firm to hope and those around us…. Though, let's be honest, there's usually a mix of both. These responses are natural during unpredictable times, but the only healthy way to get through them is by taking the latter approach. So, how do we hold onto hope and others while stuck in isolation? This is the tricky part, but we want to help make it a little less daunting. That's why we will be filling our posts with encouragement and hope during this time. Today, we're sharing our tips and tricks on staying healthy and connected while in quarantine.
6 Tips for Loving Yourself to Life
Get off your phone for at least an hour a day.
Trust us, you will feel much better not constantly bombarded by quarantine posts and COVID-19 news updates. These things will still be available to you when you get back to your phone in an hour.
Take deep breathes and drink plenty of water.
Not only will staying hydrated and moderating your breathing keep your immune system running, it can also calm your heart rate and relieve stress and anxiety.
Set up a video call with some friends and family.
Staying connected to others will help you process how you're doing. It will also get your mind off of the heaviness surrounding the virus. Remember, humans are made for community and we're better together, even if we can't really be together.
Stay active.
Whether going outside to get some fresh air or following an online workout routine, staying active will keep your spirits up and help you sweat out any unwanted bacteria in your body.
Focus on what you can do, not what you can't.
It's true what Peter Pan says: "Think of the happiest thing, it's the same as having wings.". When you think of happy things, it lifts you up. So, focus your energy on the things you can do right now; like trying new recipes, spending extra time with your family, reading that book you've wanted to for a while, etc.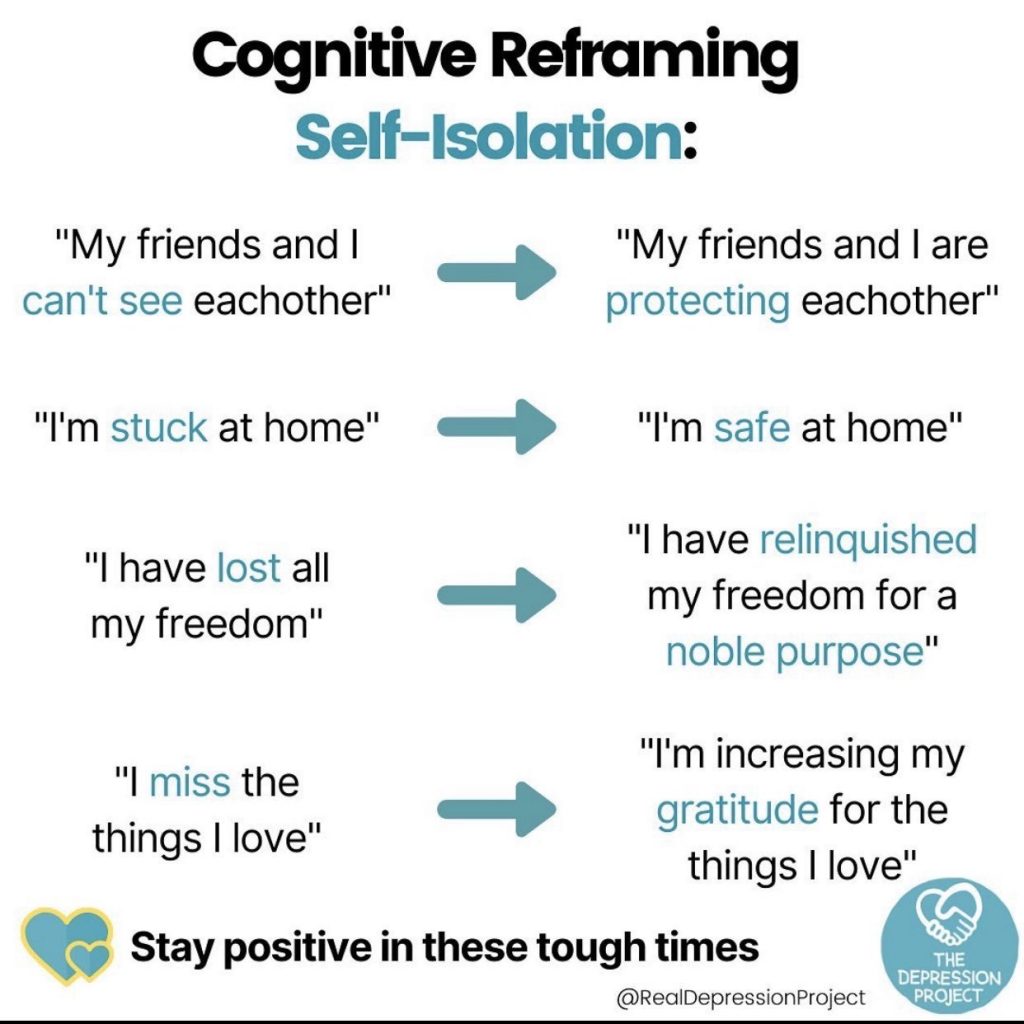 Talk to someone.
If fear, stress, and anxiety are leaving you paralyzed during this time, reach out to a professional to talk. Many providers have moved their practice completely online, so you can access sessions from your home. Some counsellors are even lowering their hourly rates during this difficult time. If there is such a thing as the perfect time to care for your mental health, it's now.
6 Tricks for Loving Your Community to Life
Localize your giving.
Wherever you are, support local businesses and organizations to ensure your community gets through this epidemic intact.
Support food pantries.
Food access is more important now than ever. If you can donate food or offer to deliver food to those in need, reach out to your local food pantries.
Check on your neighbor.
Whether it's your first time speaking with them or your 45th, check in with those close to you. See how they're doing and if they need anything. Of course, mind social distancing practices when you do this.
Lend a hand to critical workers.
There are certain workers who do not have the luxury of being able to work from home. Help make these front-liners' lives easier by offering to watch their children, walk their dog, or grab some items for them from the store as a 'thank you' for their service to our communities.
Help laid-off workers find a job.
Many people have been laid off due to this pandemic. If you can, reach out to those you know who are out of work and offer your services to help fix-up their resume, network, or prepare for a job interview. 
Offer up a laptop or other technology to a student.
With all schools moving to an online platform, we can sometimes forget that there are households without the technology needed to fulfill these online requirements. Donate a laptop or a tablet to a student in need of one for their schoolwork over the next few months.
"Everything that is done in the world is done by hope."
-Martin Luther
We hope that these tips are useful and motivating. If you're feeling lonely, know that the ACTS team is always here as a listening ear and for an encouraging word… and don't forget to give yourself grace! Be on the lookout for more positive posts coming your way and if you have helpful tips for staying healthy and connected at this time, share them with us in the comments or on our recent Instagram post, linked below.
"May the God of hope fill you with all joy and peace in believing, so that you will abound in hope by the power of the Holy Spirit."
Romans 15:13