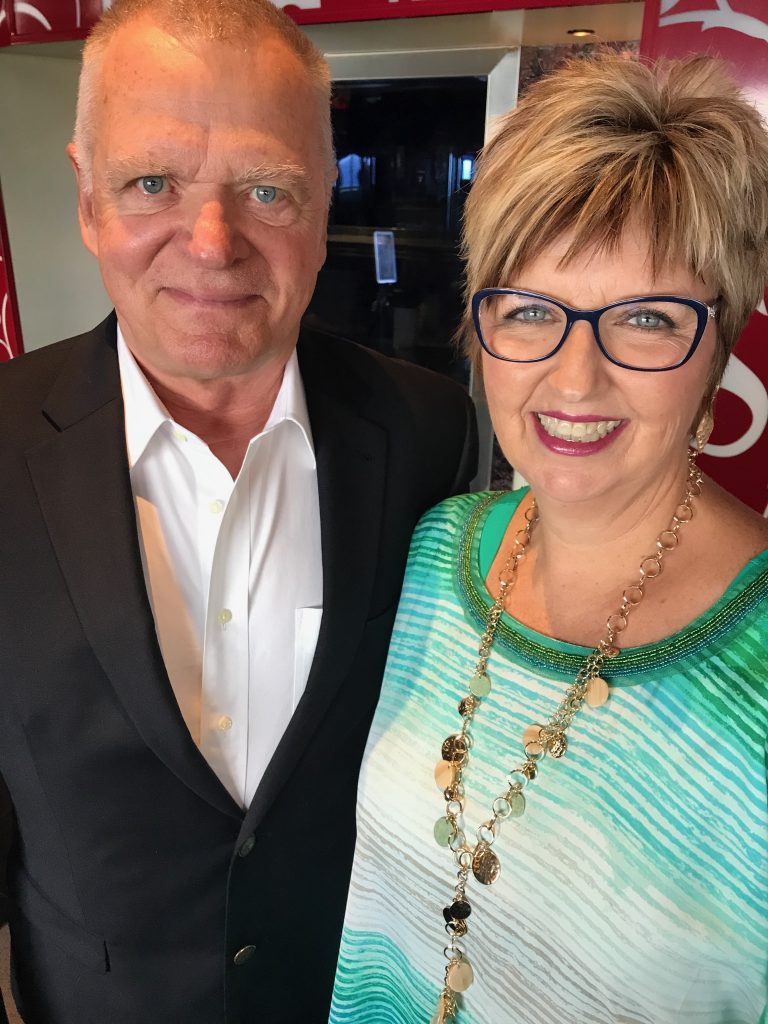 These last few months have been a new season for everyone. As we navigate this uncharted territory together, we are aiming to keep our focus on what this year holds for Mizizi.
One of the more exciting pieces of news is Dave's retirement from his longtime career which will enable him to become much more involved in the organization. Bev is thrilled to make all their future trips together. This is a great opportunity for the growth and vision of Mizizi.
Dave is especially excited about mentoring and establishing closer relationships with the boys living in their Ugandan home. He is also seeking God's direction in discovering his role as he joins Bev full time. While they are waiting to return to Uganda, they regularly virtually meet with the Mizizi team to encourage and strengthen each other.
Meanwhile, Dave and Bev are training with Transforma, a new ACTS community in Costa Rica. Transforma helps at-risk women and families emerge from poverty through business training and mentorship. This is the perfect partnership, as both organizations strive to help families see their potential and assist them in the process. Dave and Bev are learning impact development from Transforma's director, Vanesa, and look forward to implementing their new tools in Uganda.
One area of immense growth for Mizizi is Moreen. Over the last year, Bev has mentored and cultivated the limitless potential found in Moreen. She is a bright spot in the organization as we see her take on leadership opportunities like teaching a business curriculum in Kayunga. This training teaches individuals to assess the needs within their community, while imagining potential businesses to meet those needs, and then consider which of their own strengths and talents could be used to begin a viable business. Moreen has done a fantastic job of learning the curriculum and imparting her wisdom to the classroom. She is thriving and gaining confidence in her abilities to teach and build strong community as she works with the ladies in the village. In February, Moreen received training in a course called Farming God's Way which teaches conservation and proper farming practices. The method teaches farmers to cultivate and care for the land in a way that will yield the best results for the current and coming years. As Moreen implements this farming method, and the village witnesses its yield, we hope this will provide another opportunity to equip and empower the ladies with new helpful skills in farming.
In the many years Bev and Dave have worked in Uganda, they've had the wonderful opportunity to send some students through various levels of schooling. One shining student is Gloria. Bev met Gloria's older brother many years ago and was impressed with his devotion to his sister, being willing to postpone his own wedding so she could receive an education. When her brother had to flee the country for his safety, Gloria's dream of an education in law was put on hold. Bev felt called to help Gloria finish her law degree. Gloria is now graduating near the top of her class and will begin preparation for the bar exam in August. She hopes to one day become a lawyer for an NGO. It is a joy to support a diligent student's dream!
As Bev and Dave patiently wait their return to Uganda, they are actively praying and seeking God's wisdom for the future of Mizizi. Their main focus and hope is to build community, not only in Uganda but also in the United States. There are so many opportunities for people to come along-side Mizizi and partner with them to bring hope and encouragement to the people of Uganda. These partnerships include becoming prayer partners and financial partners. A generous donation has been given on behalf of Mizizi and we are working hard to match that fund so more relationships can be formed, and more communities empowered. If you would like to become a prayer partner, a financial partner, or both, please reach out to the UnbridledACTS team at [email protected] to find out how you can help. We appreciate each and every one of you and know none of this could happen without God's help or yours!
With love,
The Mizizi Family