MISSION
Mizizi creates intentional spaces for individuals and families to have their basic needs met while participating in mutually transformative relationships and capacity building initiatives so that members discover their true identity and can engage more authentically within their community.
VISION
Rooted, impassioned and committed to families and their holistic transformation.
VALUES
Roots: Mentorship, Community, Life Skills, Love, Physical Needs
Fruit: Identity, Authenticity, Legacy, Generosity, Inner Healing
ORIGIN
Directors Bev and Dave Harris have spent many years living overseas where they developed a love for other cultures. Beginning in 2003 they began participating in mission trips with their children and developed a special affinity for Uganda. As their children grew and began leaving home, Bev made frequent trips to Africa while Dave was serving our country overseas. Often traveling alone, Bev took the opportunity to cultivate intentional relationships and begin mentoring individuals and families, eventually leading to the formation of Mizizi.
PURPOSE
The heart of Mizizi is to create a safe space for families and individuals to pursue holistic personal and spiritual transformation as they are firmly rooted in a loving community. As members' physical, mental, and spiritual needs are met, they can experience relief from the burden of fighting for daily survival and begin to heal. Through long-term mentorship, skills training, and educational advancement, barriers of shame are removed and members experience the freedom that comes with being seen and accepted. With their newly established skills and confidence, individuals are released to bear fruit in the areas of identity, authenticity, legacy, generosity, and inner healing, deeply impacting the way in which families and community members relate to one another and increasing their capacity to pursue a more abundant future.
HOW
Programs: Mizizi has three main programs focused around different houses that support our rooted value system. These programs include activities that promote mentorship, life skills training, and the meeting of physical needs within a safe and intentional community.
FOSTERING COMMUNITY
We believe we were created to thrive within healthy and caring relationships. Mizizi seeks to provide safe spaces where our deepest longings for authentic and loving community can be fulfilled; understanding that when people are both fully known and fully loved, they can find the freedom and courage to embrace their truest identity and purpose.
BASIC NEEDS
The challenges of poverty have resulted in many individuals within Mizizi's community being forced to endure a survivalist existence. Primarily focused on daily sustenance, they have lacked the luxury of time and resources necessary to develop skills that would allow them to thrive in the future. By removing some of the burdens associated with mere survival for marginalized families and individuals, Mizizi helps to create an environment where program participants can find the rest and support they need to heal inwardly while acquiring abilities and mindsets that will allow them to prosper.
LIFE SKILLS
One of Mizizi's core programs is investment in quality educational opportunities for their members. Mizizi helps to fund scholarships for Primary, Secondary, and University students, and also offers vocational and entrepreneurial training to the greater community. Within their three homes, Mizizi teaches a variety of life skills including: parenting, budgeting, cooking, stewardship, farming, income-generation, and sanitation.
LOVE
Bev has long been inspired by the story of Hagar, an Egyptian slave woman who was treated unjustly by her masters. In the process of fleeing into the desert, she stops at a spring where she has a supernatural encounter with Love, which enables her to realize that she is both seen and cared for in the midst of her challenging circumstances.
Like Hagar, Bev has experienced being both seen and cared for in a deeply personal way and feels she has been commissioned to similarly "see" others in the midst of their struggles; seeking to understand where they are coming from in order to love them in an authentic way.
Many people have never experienced this gift of being both fully seen and fully loved, and yet, it is the greatest desire of our human hearts. Because Mizizi's founders have been personally transformed by Love, they desire to be a conduit of this Love to others as it fosters an atmosphere of freedom and abundant life. Mizizi understands that authentic Love changes everything, which is why it has become the grounding and stabilizing taproot of the organization; the root from which every other program draws its strength.
MENTORSHIP
Investing in a person's spiritual development is another important aspect of what Mizizi does. As the saying goes, "transformed people transform communities", and we believe true transformation begins with the heart. Every person, regardless of where or how we have been raised, has experienced some form of trauma or suffering that has slowed our momentum and hindered our personal growth. In order for people to become healthy and whole, the wounded and broken places of our hearts, minds, and souls must be addressed and space created for healing to take place. Mizizi believes that in addition to our other programs, regular counseling and exposure to authentic love can help participants to mend and heal in order to move forward in life.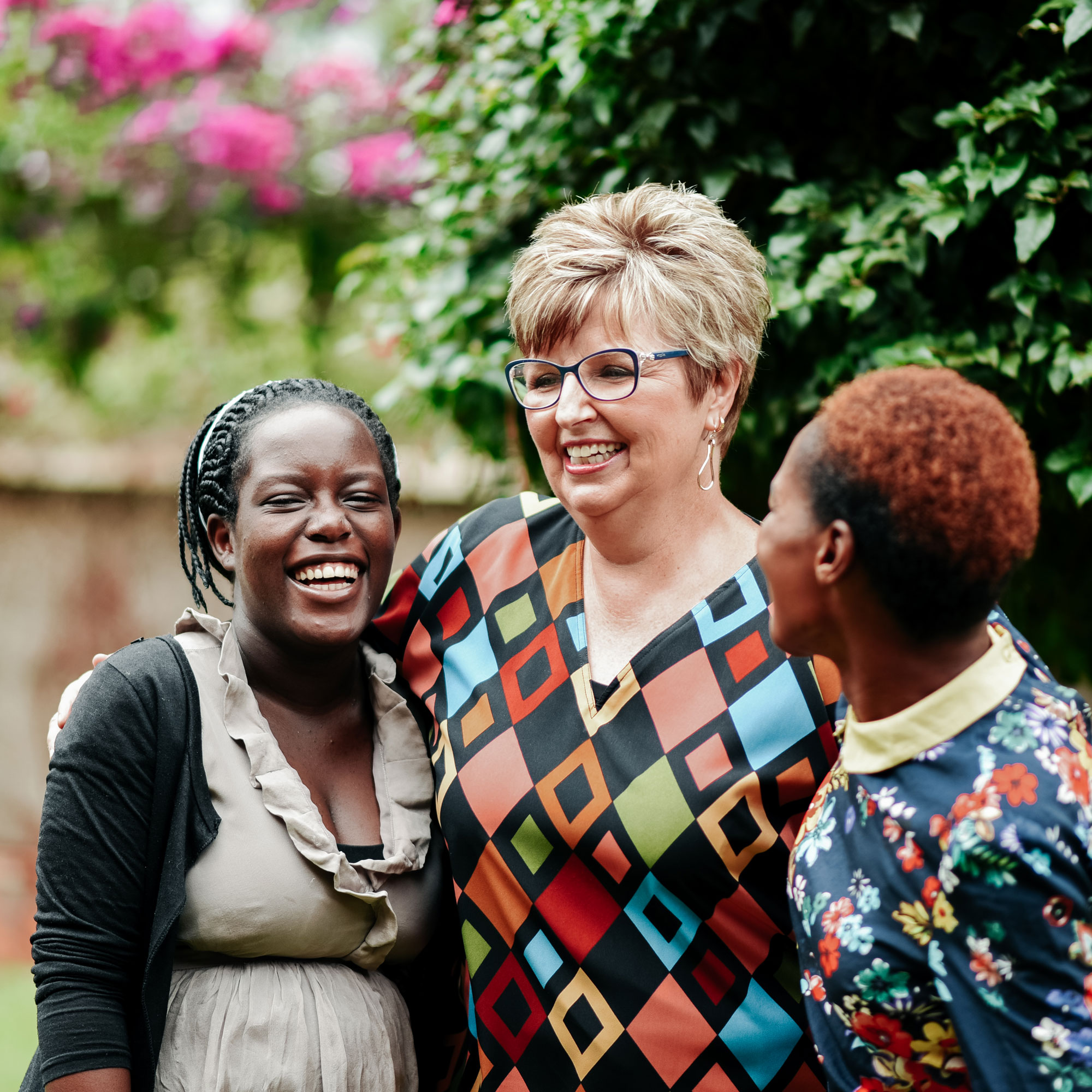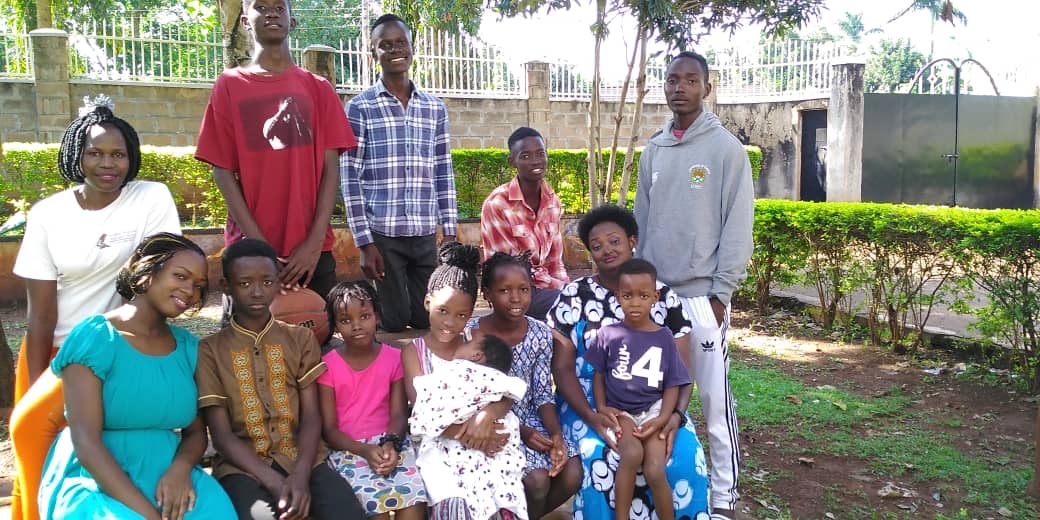 THE SPACE WE CREATE
Mizizi has three homes from which we conduct our programs and model life within a healthy community:
The Jinja House is managed by Mizizi staff member Esther, who lives on site with her seven children, along with Director Bev Harris. Living side by side for months out of the year has allowed Bev to learn much about the Ugandan people and this family in particular. During the times they are together, Bev (and now Dave as well since retiring a few months ago) intentionally mentor the family in relationship building, parenting skills, stewardship, accountability, life-skills, money management, identity, purpose, and spiritual development. Meanwhile, Esther and the kids are teaching Dave and Bev more about life and family dynamics in Uganda along the way. The Jinja House is not only a home, it is also a beautiful gathering space for those in the greater community. It has been utilized as a school, employment center, training facility, maternity home, music venue, retreat center, guesthouse, place of worship, dining hall, garden center, football pitch, and much much more.
The Mizizi House, managed by Moreen, is located in the city-center of Kayunga between Kampala and Jinja, and is Mizizi's primary outreach to marginalized communities in the area. This multi-room building is being rented out to members of the community for the purpose of income generation. Rental income is then re-invested to make improvements upon the building with the future hope that it can be used as a training facility and volunteer hostel.
Moreen, her 4 kids, and her mother live nearby at Mizizi Home, and are using the land as a means of influence within their rural community to model effective stewardship, ethical business, high-yield agriculture, good sanitation, and neighborly generosity. The completion of a proper septic, outdoor kitchen, water-catch system, and chicken coop have added value to the property and enabled it to serve as a model for others living nearby.
BIOS
Dave and Bev have been married for nearly 36 years and have 4 grown children along with 2 grandchildren. Bev spent her entire childhood overseas while her dad worked in embassies around the world. Dave began his overseas adventures when he joined the military after high school and then he too began a career with the government, working in various countries. They met in West Africa and, after a number of years, married and continued to live in several other nations before returning to the United States in 1991, settling down in Northern Virginia. Upon Dave's retirement from Federal service, they moved to Colorado where they spent the next 16 years before finally moving to Florida in 2012, where they now reside when not living and working in Uganda.